Hayden Lakes is an inviting and vibrant subdivision, boasting 668 homes located in Northwest Harris County, Texas. This thriving community offers an array of amenities designed to enhance the quality of life for its residents.
Families in Hayden Lakes are fortunate to be part of the highly regarded Tomball Independent School District, ensuring that students receive an excellent education and access to top-notch facilities.
Hayden Lakes is more than just a subdivision; it's a vibrant and close-knit community that offers a wide range of amenities and opportunities for residents to thrive, connect, and create cherished memories within the heart of Northwest Harris County.
Pool
One of the standout features of Hayden Lakes is its resort-style swimming pool, where families can cool off on hot Texas days and create lasting memories.
Playgrounds
For the little ones, there is not one, but two well-equipped playgrounds, ensuring that children of all ages can engage in active play and socialize with their neighbors.
Dog Park
 Pet owners will also find a dedicated dog park within the community, providing a safe and enjoyable space for their furry companions to frolic and socialize. The thoughtful inclusion of this facility underscores Hayden Lakes' commitment to the well-being and happiness of all its residents, both human and canine.
Little Free Library
Hayden Lakes Little Free Library, charter #140190, was established by two residents April 9, 2022. The LFL, located between the pool and the playground, started with a little over 100 books in its inventory and now has circulated almost 2000 books, all due to the gracious donations of the Hayden Lakes community. In line with the LFL motto, "Take a Book, Share a Book," Hayden Lakes neighbors use the library frequently and enjoy the variety of books available for all ages.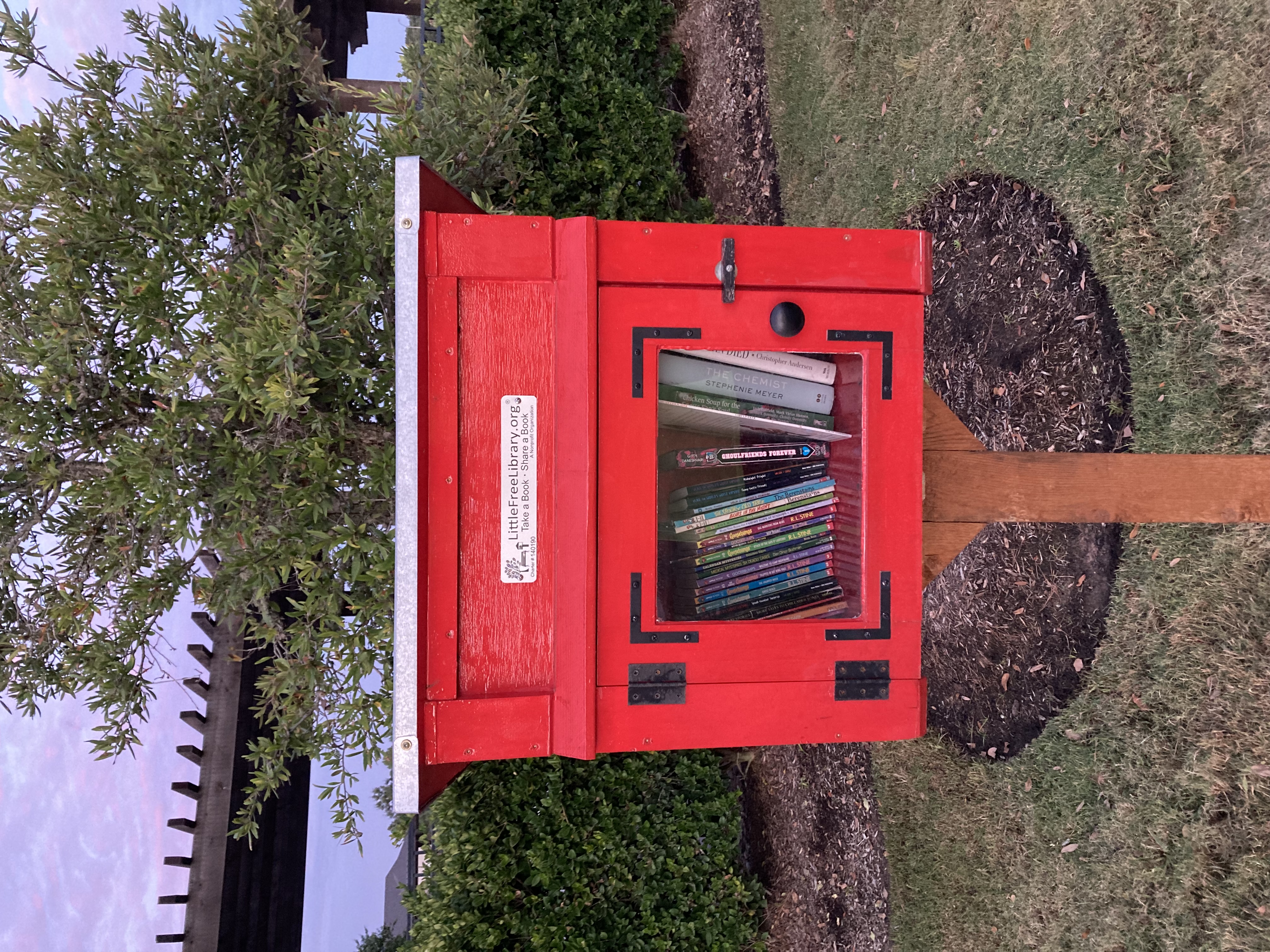 Lakes
The natural beauty of the community is further enhanced by the presence of five serene lakes, each surrounded by picturesque walking paths. These paths offer a tranquil retreat for residents to enjoy leisurely strolls or exercising. Moreover, these lakes are stocked for resident-only catch and release fishing, offering exclusive opportunities to pursue their hobby just steps from home.